Company Description
We have been working in Allegheny County for over 50 years. Our family company performs all phases of roofing work, both residential and commercial. We are members of the Better Business Bureau. We employ no salesman and no sub-contractors. All work is performed by highly trained long standing employees. Free estimates are provided by the owner or superintendants. We provide many other services listed throughout this site.
Our Team
Ed Shook Sr. AKA Old Dad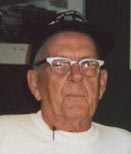 Because Old Dad grew up in the depression, and fathered nine kids he always had a very strong work ethic. He believed if you keep working, sooner or later the efforts would pay off. He imposed that work ethic on all his children. I remember when I was younger and complained to him about having to work so much. (I found out eventually my complaints carried very little influence) He used to say if you want to go out on a date that's fine, but son, the girls will be much more impressed if you can afford the gas in the car and a meal. Lessons learned from an "old school" German father were not usually very tactful and sometimes tough medicine, but they were always meant to help his kids understand the value of hard work and quality craftsmanship. It has carried our family company for three generations, going on four. Old Dads edicts and down to earth advice still ring in my ears to this day. I hope he would be proud of our efforts to carry on his business and name. Most of what we do is with his teachings in mind. We miss him very much… Edward Shook Sr. (Old Dad)  1921-2001
---
Jack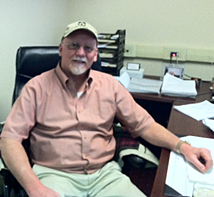 Some people call Me Old Dad Jr. Living up to his resolve and long standing reputation is no easy job for sure. I suspect it's what happened to my hair over the years. One thing for sure, everyone that works here knows customer service and good value is what we stand for. We provide estimates promptly, and of course there is never a charge. I have been in the roofing business for over 40 years.  I hope to pass the business on in the same way it has been passed on to me. Although, we are working on a new modern website now. We still appreciate that it was good old fashioned business ethics and quality workmanship that keeps us going generation after generation. After raising two children by myself I have learned the greatest gift I can give them is not an inheritance, but rather the dignity and resolve to be proud of their efforts and dealings with others.
---
Eddie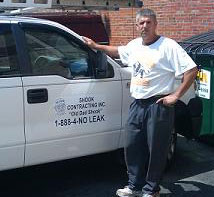 This is Ed our superintendent. Ed started out as a teenager working for Old Dad and has been with the company ever since. Ed now has a wife and three young daughters who seem to be turning his hair a little prematurely grey. Ed's job is simply to supervise every job we do from beginning to end and make sure all our customers are satisfied with the work we do for them. No small task to be sure, but he handles it with courtesy and professionalism not found many other places. We feel lucky to have him here, and I'm sure you will be glad as well.
---
Stacey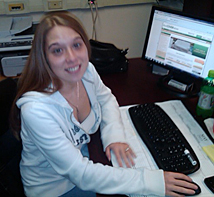 Stacey is our office manager. She will take your call and set an appointment for a free estimate at your convenience. She has been, and continues to be a very reliable employee and we feel lucky to have her here.